Watch Jurassic World
---
"The park is open."
It has been years since the scientist closed the island After a while the scientists have reopened the dinosaur park. Many of the creatures that were created in the first movie are back. Unfortunately a new predator was created and is causing trouble on the island.
|
2015
|
2 hr 3 min
|

/

10
Cast

Studio

Director

Colin Trevorrow

Language

English
Jurassic World News
Bryce Dallas Howard to Make Feature-Film Directorial Debut
July 28, 2017 @ 1:10 pm PST
|
Read More

Jeff Goldblum Joins 'Jurassic World' Sequel Cast
April 26, 2017 @ 5:03 am PST
|
Read More

'Jurassic World' Sequel Has a Title
June 22, 2017 @ 9:13 am PST
|
Read More

New 'Black Mirror' Season Showcases Tech Horror
October 19, 2016 @ 1:14 pm PST
|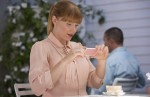 It's a good time to be a fan of horror TV. High-quality, scary TV series are everywhere these days, and new episodes of one of the best, scariest series hit Netflix at the end of this week.
Read More


Watch Jurassic World Trailer

Official Trailer (HD)|2:41

Watch Jurassic World Online - Watch online anytime anywhere: Stream, Buy, Rent
Jurassic World is currently available to watch and stream, buy, rent on demand at iTunes online.